Archive of previous ArtScience Late events at ArtScience Museum.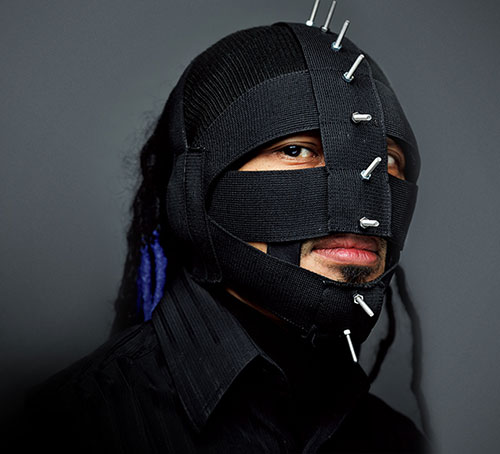 LISTENING FOR THE DARK
As part of Art and Science of Space Season
19 Jan | 8pm
Lobby, Level 1
Fascinated by life outside of Earth? Indonesian artiste Venzha Christ will be back for an exciting edition of ArtScience Late where he will be using his body as a transmitter to send and receive signals from space. What will we hear?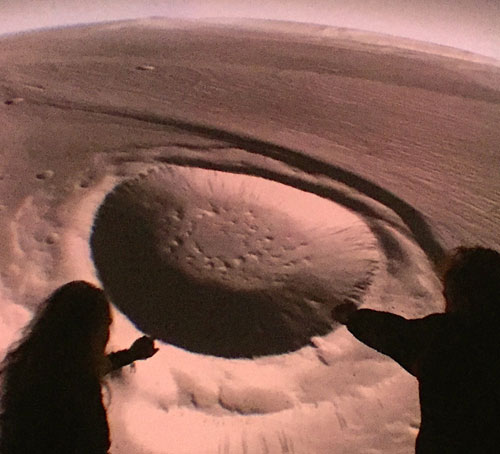 ARTSCIENCE LATE X MARSBAND
As part of Art and Science of Space Season
16 Feb | 8pm
Expression Gallery, Level 4
Always wondered how it is like to be in space? Lead by Carter Emmart and Keith Patchel, MARSBAND will take us on a magic carpet ride on Mars, where we will pass terrains and meet new frontiers while live scoring to creates the fantastical atmosphere of life in space.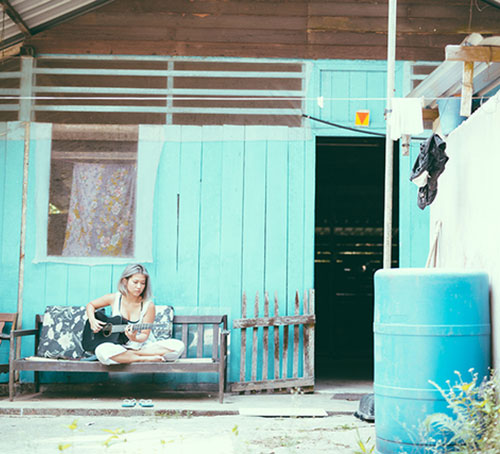 Singapore Eco Film Festival x iNCH
10 Nov, Thu | 7pm - 10pm
Expression Gallery, Level 4

ArtScience Late goes green this November, in conjunction with Singapore Eco Film Festival. Get together for the screening of Can You Dig This*, a documentary that follows guerrilla gardeners uprooting the status quo in one of the most notorious U.S neighbourhoods with an urban gardening revolution. After that, tune off and retreat with Singaporean singer-songwriter iNCH, as she takes everyone on an elemental journey with Letters to Ubin.

7:15pm: Can You Dig This*
9pm: Letters to Ubin by iNCH

*This film is rated NC16.

ArtScience Late performance is free.
Register in the lobby.

(Picture Credit: iNCH)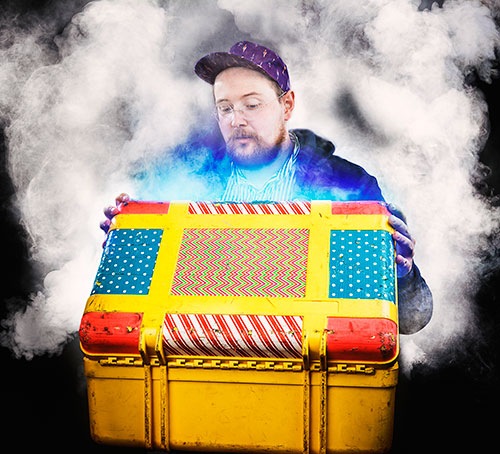 Change Your Life (You Can Do It) with Dan Deacon
6 Oct, Thu | 8pm
Expression Gallery, Level 4
Baltimore-based experimental electronic producer and performer Dan Deacon has released multiple critically-acclaimed albums and gained a reputation for his wildly entertaining interactive live shows in DIY spaces. Join us for one of the most exuberant experiences you can have in electronic music and must be experienced live to be truly understood.

With the success of Dan Deacon's 2007 album Spiderman of the Rings, came an opportunity for the electronic-music iconoclast to increase the breadth and depth of his entire musical project. Deacon moved from self-contained computer music to orchestral epics. His interactive live show, honed in DIY spaces, was taken to museums and concert halls. Never resting on his laurels, he's also one who frequently expands his performances to include a horde of side musicians.
*ArtScience Late performance programme is free.

NOTICE: It's going to be a full house. To ensure you have the best possible time, please take note of these simple guidelines:
• ArtScience Late runs from 7pm – 10pm
• Take advantage of 1:1 ticket promotions on all exhibitions
• Fab Café will be running a cool cafe bar on Level 4 (cash-only)
• Enjoy 10% discount at the museum shop
• Last entry to exhibitions is 9pm
• Dan Deacon's performance starts prompt at 8pm, Level 4
•Performance doors on Level 4 open at 7.30pm
• Entry to the performance is a strict first-come, first-served basis
• There's no re-admittance to the performance
• The performance is 100% FREE
• Share your night on Facebook LIVE or with a Boomerang!
• Follow us on Instagram @ArtScienceMuseumSG #ArtScienceLate

Thanks and see you Thurs night! Get there early.
---
MIRROR OF CLANDESTINE BLOOMS
29 Sep, Thu | 7.15pm & 8.30pm
Various spaces
ArtScience Museum teams up with ARTS FISSION for a site-specific dance conceived in celebration of the opening of Journey to Infinity: Escher's World of Wonder. Experience the museum like never before, as dancers map the building's architectural features with temporal dance pieces that take inspiration from M. C. Escher's fantastical spatial vision.
*ArtScience Late performance programme is free.
---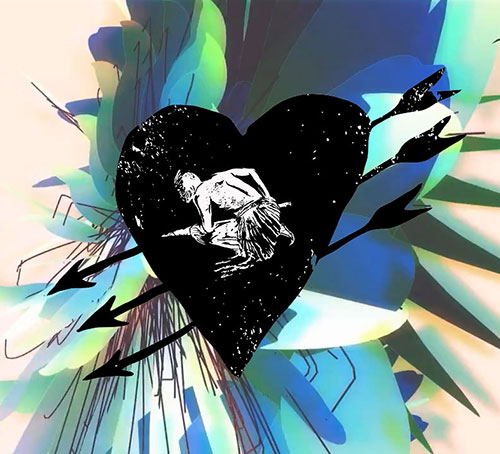 The Psychoactive Jazzhop Trip
25 Aug, 7pm-10pm
Expression Gallery, Level 4
Get into the rhythm as ArtScience Late freshens up with progressive modern jazz, future-soul inspired beats infused with notes of R&B and Hip Hop. Featuring DasGeFoo, FZPZ, The Tim De Cotta Triad with visuals by Supersystm, the night promises a pattern-grid world where ghetto meets tune.
---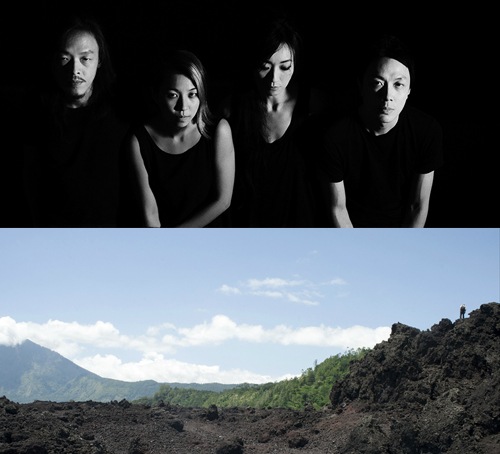 ArtScience Late x The Observatory
Thu, 28 Jul, 8pm
Expression Gallery, Level 4
Join The Observatory in a deconstructed retrospect of their album, Oscilla where they delve into the desire of living off-grid and embracing a life motivated by environmental ethics. This installation-performance attempts to create a Zomian consciousness, a utopic territory to search for within ourselves.
---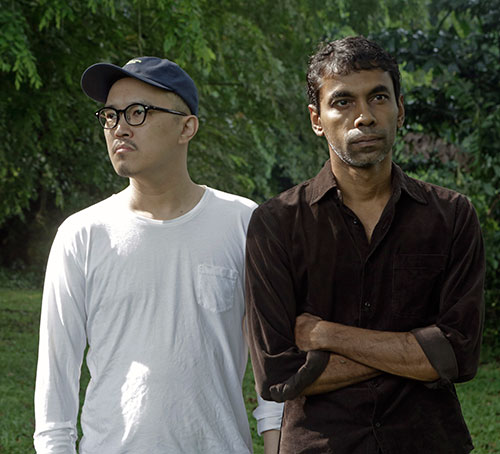 Strokes
Thu, 23 Jun, 8pm
Expression Gallery, Level 4

Get untethered as dharma, George Chua, Brian O'Reilly and Chowk collide in an experimental dialogue. Expect the unexpected as improvised movements and discordant sounds take on a life of their own, breaking into a sonic visual symphony. Expand your consciousness this ArtScience Late.
---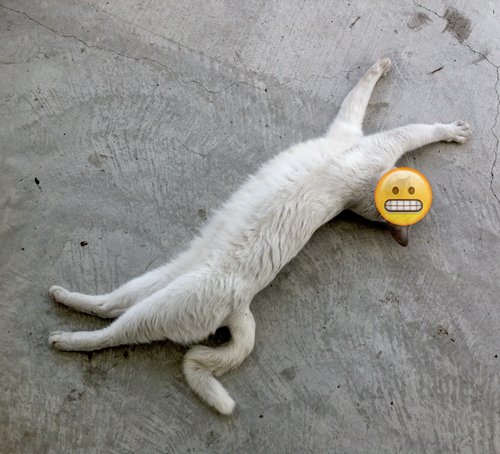 We're Everywhere, Somewhere and Nowhere
Thursday 26 May 2016, 8pm
Expression Gallery, Level 4
Curious about life in the 21st century? Try to be. Hello world. We are a couple, from Singapore and we'd like to share with you what life is like in unnatural environments and circumstances; where the wilderness is a lolcat riddled with emojis and your life quantified by your browsing history. Is this a performance? Maybe. But at this stage of our existence, we are always performing for someone.
Free admission. In conjunction with the opening of Big Bang Data exhibition.
---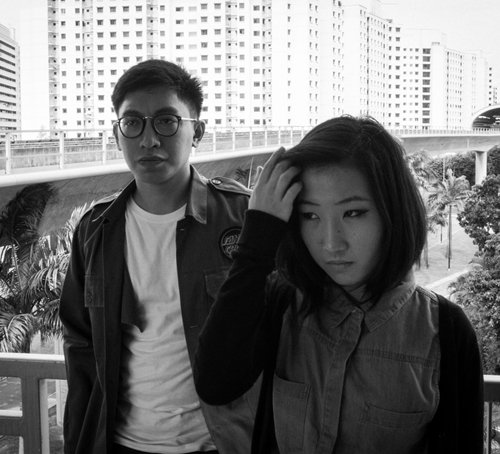 ArtScience Late x Singapore Art Book Fair
Thursday 14 April 2016, 7.30pm
Lobby, Level 1 (Free Admission)
Known for their deep tones and lush soundscapes, electronic duo .gif will fill the air with emotive lyrics, setting the mood for a poetry reading led by poet Joshua Ip and the literary collective. Join us in this soiree of music and poetry, part of the opening programme of Singapore Art Book Fair 2016.

---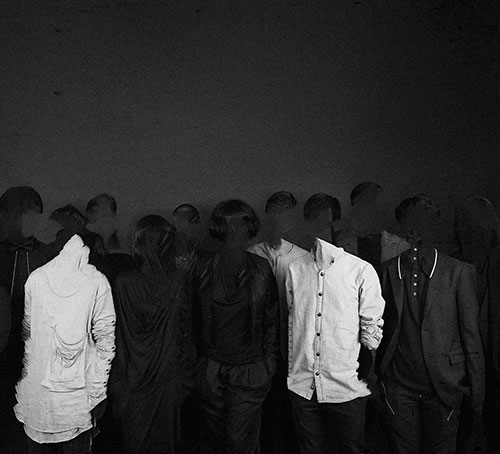 Ha-Ha OK
Syndicate Ft. Kiat, Brandon Tay & Lee Mun Wai
Thursday 24 March 2016, 8pm
Expression Gallery, Level 4 (Free Admission)
Audio-visual collective Syndicate presents a new three-way collaborative piece by electronic music producer Kiat, media artist Brandon Tay and contemporary dance artist Lee Mun Wai. HA-HA OK will transform the ArtScience Museum lobby into an immersive playground filled with the sonicscapes of live electronica beats, interactive visual projections and site-specific dance movements.
---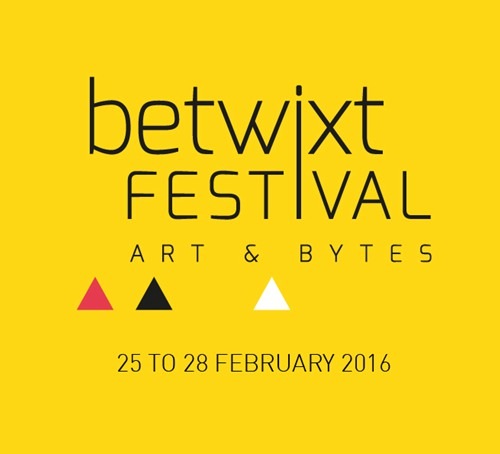 Betwixt Festival 2016
Thursday 25 February 2016
Expression Gallery, Level 4 (Free Admission)
7.30pm - Video Conference: Co-Optive
From photos and videos, to texts and bits of information in our multimedia devices, the work aims to reveal the mundane obsessiveness in trying to know all, see all, and do all.
8.15pm - P.P.M. [PUZZLED.PROCESSED.MESHED.]
Using trampolines as nonsensical game controllers or full-body gamepads, the artists transform the exhaustive activity of jumping into unexpected virtual representations and digital interactions.
---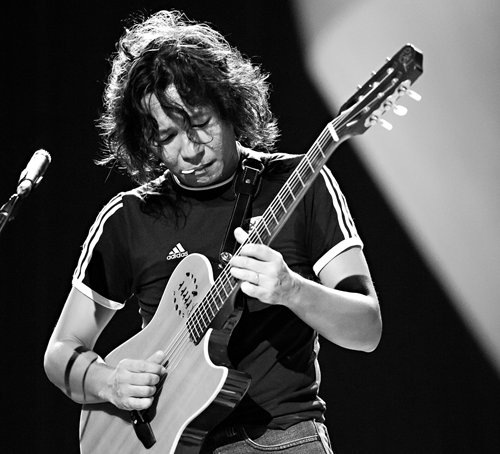 Resonance
Thursday 28 January 2016, 8pm
Expression Gallery, Level 4 (Free Admission)
Fascinated by the idea and possibility of an expanding multiverse, internationally acclaimed artist, Randolf Arriola, brings you on a sweeping sonic journey this ArtScience Late. Behold the art of live looping, where silence and sound through chaos and order are born into rebirth, expanding and collapsing from everything to nothing; where rhythms and melodies morph from harmony into dissonance; where infinite perplexities are created and experienced in that moment of space and time.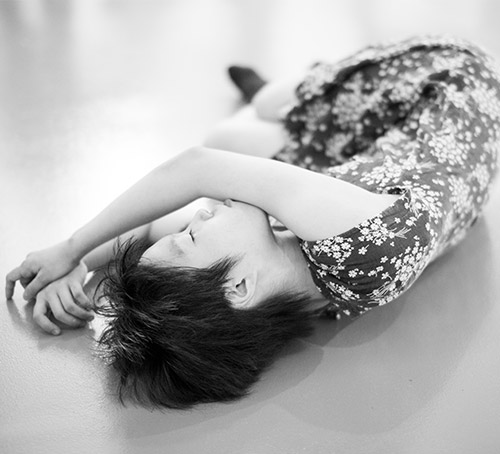 Strangeweather Movement Group with Andy Yang: Spooky Action (at a Distance) II
Thursday 19 November 2015, ArtScience Museum Lobby
Free Performance starts at 8pm
Strangeweather Movement Group in collaboration with visual artist Andy Yang performs Spooky Action (at a Distance) II. Strangeweather considers the theory of quantum entanglement, puts it on the backburner, and creates an off-kilter dance performance of impolite improvisation scores and congruent choreography. Yang intercepts the performance with a resounding set installation and what happens next is anyone's guess.
---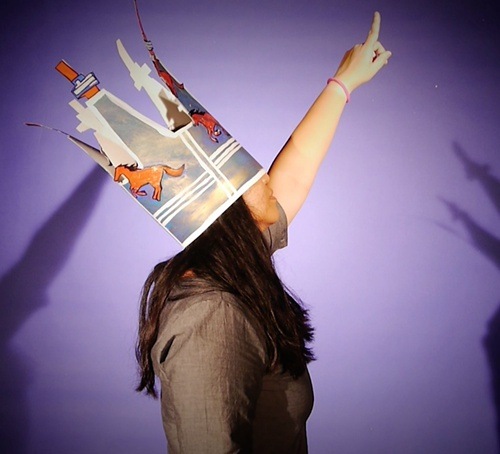 A Thousand Horses Running in my Head
8 October 2015, 8pm
anGie Seah
With Ian Woo & Aya Sekine
In a mash up of unpredictable piano tapping, bass droning, poetic gestures and erratic voice-works combined with everyday sounds, anGie Seah presents the mental outpourings and psyche manifesting from a stated of nerves. Inspired by the splendour of the everyday, anGie together with Ian Woo, Aya Sekine reinterpret emotions and ideas that spoken words fail to evoke. This immense audio-visual-movement experience will trigger your senses through the orchestra of sounds, actions and imagery with the aid of young local street dancers. Get ready to open your hearts and minds at this live performance not to be missed.
In partnership with the NTU CCA Singapore Residencies Programme.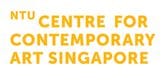 ---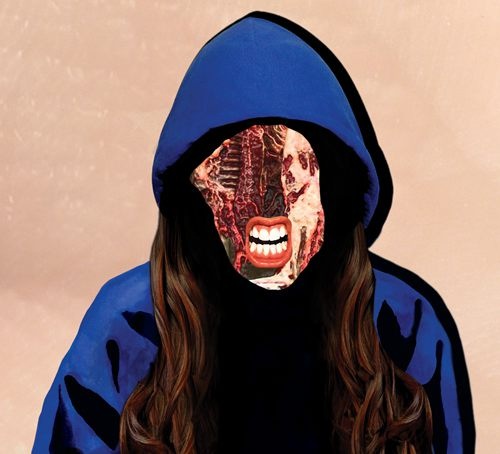 Gazelle Twin and Special Guests
10 September 2015, 8pm
For this special edition of ArtScience Late, FutureEverything Singapore, part of the Festival of Tech, presents an evening of new UK and Singaporean talent.–UK composer and producer Elizabeth Bernholz aka "Horror-pop" artist Gazelle Twin will be joined by Singapore's underground artists to provide an evening packed full of the most innovative and imaginative creations.
FutureEverything Singapore is a partnership between FutureEverything, an award-winning innovation lab for digital culture and annual festival established in Manchester, and Singapore's Infocomm Development Authority (IDA). The festival is under the umbrella programme, the Festival of Tech.

---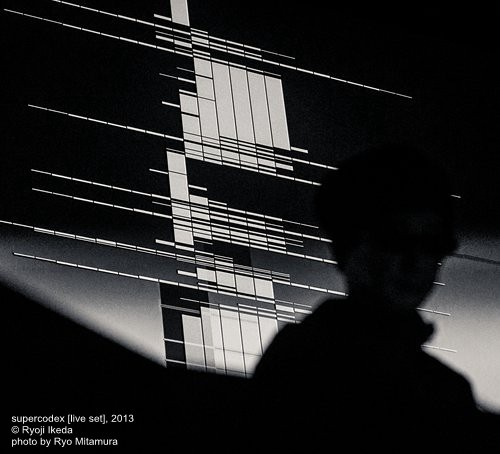 Ryoji Ikeda: supercodex [live set]
20 August 2015, 8pm
PREPARE TO BE IMMERSED IN A MULTI-SENSORIAL EXTRAVAGANZA.
ArtScience Museum is thrilled to welcome Japan's leading electronic composer and visual artist, Ryoji Ikeda, to the museum for one night only.
Sonic artist, visual artist, and composer in one, Ryoji Ikeda has gained international renown for his striking audiovisual artworks. Ikeda's work is deeply rooted in an ongoing investigation of mathematics and science. He uses stunning, immersive visuals, and a distinctive electronic music style to communicate complex topics about the outer limits of science, in a highly accessible way.
His performance for ArtScience Late, as part of the Sound Islands Festival, is supercodex [live set]. It makes the invisible data that permeates our world tangible and perceivable. The performance showcases how sound can be turned into data and how data can be turned into sound. supercodex [live set] draws inspirations from the idea of quantum superposition, a key principle of contemporary physics. It investigates how we understand the reality of nature on an atomic scale through mathematical models and quantum mechanics. supercodex [live set] begins subtly, with digital noise, pure tones and bass drones, and gradually builds into an immersive, textured sensory audiovisual experience.
Don't miss this unique opportunity to see one of the world's most acclaimed experimental performers, in an extraordinary live event that is bound to be an unforgettable experience.
Concept, composition: Ryoji Ikeda
Computer graphics, programming: Tomonaga Tokuyama
For more information please visit: Ryoji Ikeda website
Part of the Soundislands Festival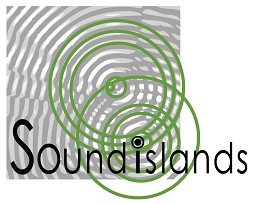 About Ryoji Ikeda
Hailing from Japan, and based in France, Ryoji Ikeda focuses on the essential characteristics of sound, light and mathematics. He has gained a reputation as one of the few international artists working convincingly across both visual and sonic media. He elaborately orchestrates sound, visuals, materials, physical phenomena and mathematical notions into immersive live performances and installations.
He has performed and exhibited worldwide in the Museum of Contemporary Art Tokyo, MoMA New York, Tate Modern in London, Ars Electronica Center Linz, Elektra Festival Montreal, Sonar Festival Barcelona, Aichi Triennale Nagoya, Palazzo Grassi Venice, Park Avenue Armory New York, Museo de Arte Bogota, Hamburger Bahnhof Berlin, Sharjah Biennale, Auckland Triennale, MONA Museum Hobart, Telefonica Foundation Madrid, and many other locations.
He has recently been touring his new performance, superposition, in major venues such as Centre Pompidou in Paris, Barbican Center in London, Kyoto Experiment in Japan, Concertgebouw Brugge and Amsterdam, Metropolitan Museum in New York, Walker Art Center in Minneapolis, and Center for the Arts of Performance UCLA in Los Angeles. His large scale light and sound installation, spectra, was recently presented in Hobart, Australia, Sharjah, UAE, and London as part of First World War Centenary Art Commissions.
His musical recordings and albums +/- (1996), 0°C (1998), matrix (2000), dataplex (2005), test pattern (2008) and supercodex (2013) pioneered a new minimal world of electronic music through his razor-sharp techniques and aesthetics.
He is the award winner of the Prix Ars Electronica Collide@CERN 2014. In 2015, he will present solo exhibitions at The Vinyl Factory London, ZKM Karlsruhe and Kumu Museum Tallinn among others.
For more information: www.ryojiikeda.com
---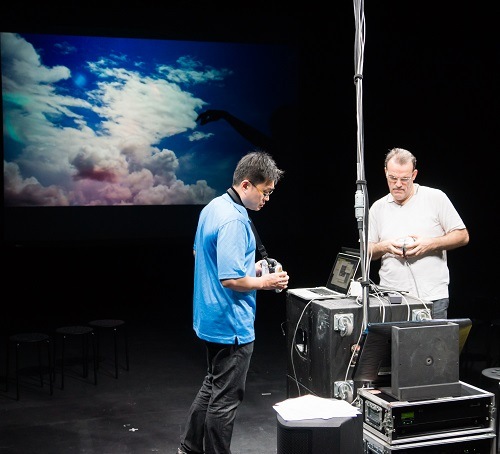 2015:time:space:
featuring Robert Casteels, Dirk Johan Stromberg and Andrew Thomas

9 July 2015, 7.30pm & 9pm
This collaborative work for voice, electronic instrument, live processing, tape and video presents two new electronic instruments - the Sphere and the Strombophone - which accompany captivating scenes from nature to Singapore's metropolis, crossing time and space.
Original production generously supported by the National Arts Council.
---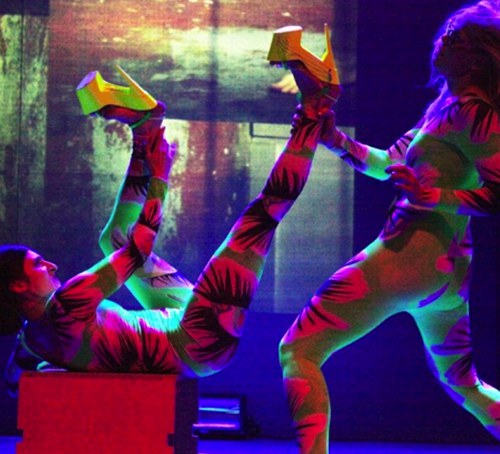 Chicks on Speed: The Art of Work Part 2
In collaboration with Malvina Tan, Dinu Bodiciu, Lennat Mak and Zul Mahmod
4 June 2015, 8.30pm
Globetrotting performance art, music, and new media collective Chicks on Speed take the stage this ArtScience Late with their special mix of irony and electronic beats. Merging video, choreography and fashion, they will be playing live against the backdrop of their surrealistic and poetic short films. Be prepared for an evening that will be visually stunning and sonically explosive.
In partnership with the NTU CCA Singapore Residencies Programme.
---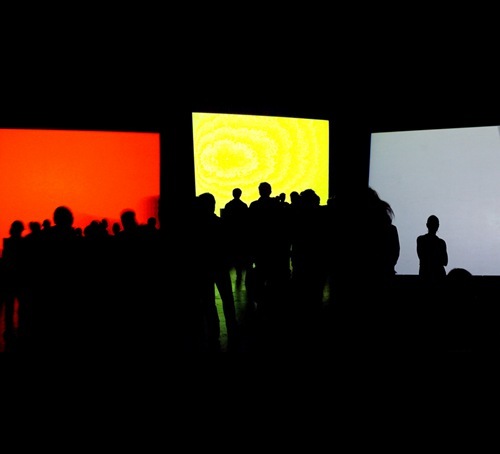 PV868
7 May 2015, 8pm and 9pm
Set your mind free through PV868, an experimental audiovisual performance created by NUS/ArtScience Museum Residency artist TeZ. Experience the hypnotic effect of moving visual patterns, emerging directly from the interaction between the brainwaves and the sound and light stimulation, unique to each participant.
---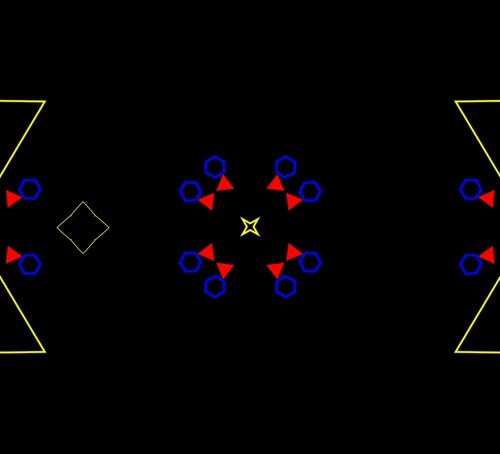 Metamorphosis
9 April 2015, 7:45pm and 9pm
Enjoy a feast for the eyes and the ears through visual artist Panagiotis Tomaras' stunning video work complemented with sounds by DJ Tom Shellsuit. Presenting an interplay between sight and sound, initial slow, transformative imagery is replaced with rapid, geometric movement, and ends with a vivid treatment of colour inspired by the flicker films of the early 60's.
---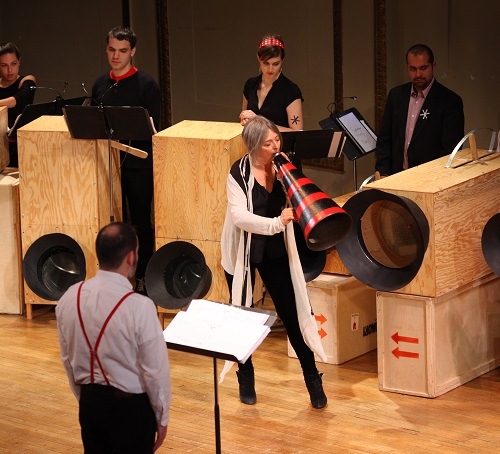 The Orchestra of Futurist Noise Intoners
directed by Luciano Chessa, A Performa commission

12 February 2015, 7:30pm and 8:45pm
Inspired by Leonardo da Vinci's mechanical noisemakers, Futurist painter and composer Luigi Russolo (1885–1947) developed an orchestra of hand-cranked instruments which he called Intonarumori. These first mechanical synthesizers produced by Russolo generated sounds of whirrs and buzzes, clangs, scrapes, sirens and mechanically plucked strings. In collaboration with the Italian Cultural Institute and Performa, ArtScience Museum presents two full performances by The Orchestra of Futurist Noise Intoners, an ensemble founded in 2009 by the Italian composer and conductor Luciano Chessa that performs on his replicas of Russolo's earliest Intonarumori orchestra. Each performance will be accompanied by a short talk by Chessa.
---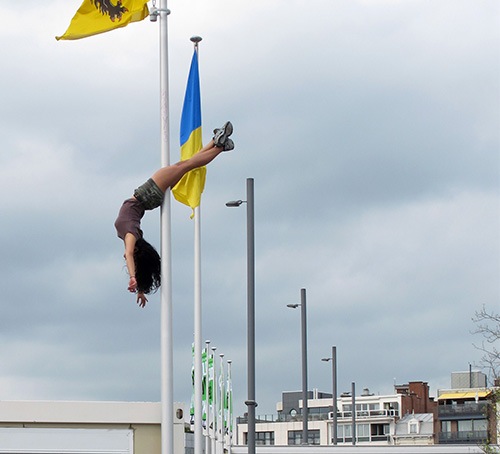 Hypermnesia
featuring Composit formed by Shunsuke Francois Nanjo (Japan/France), Kensuke Christophe Nanjo (Japan/France) and Nicolas Charbonnier (France) in collaboration with Eisa Jocson (The Philippines)
29 January 2015
The installation Hypermnesia is the result of two artists and a mechanical engineer working together. The audience is prompted/ invited to interact with the artwork through touch, thus altering the sound in the background. The trio will be developing an interactive pole installation for the internationally celebrated choreographer/performer Eisa Jocson. The artwork will react to her body heat and movement.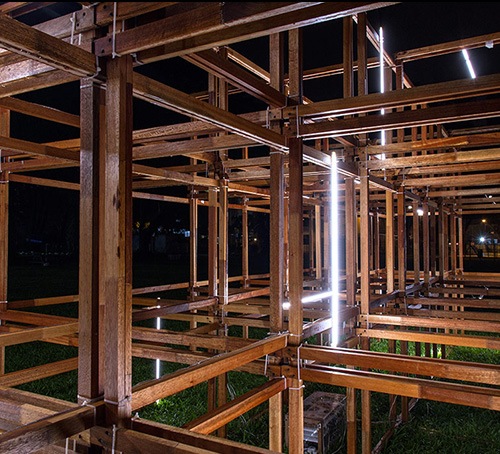 Undo
featuring media artist Andreas Schlegel and artist/poet Bani Haykal
11 December 2014
'undo' is an attempt to unravel narratives through acts of deconstruction. Set amidst a myriad of devices including computers, lights, sound, and text, 'undo' offer glimpses into chaos and order through the distortion of perspectives, investigating the relationship between meaning, context and subject. The project is the first collaboration between Andreas Schlegel and Bani Haykal.
---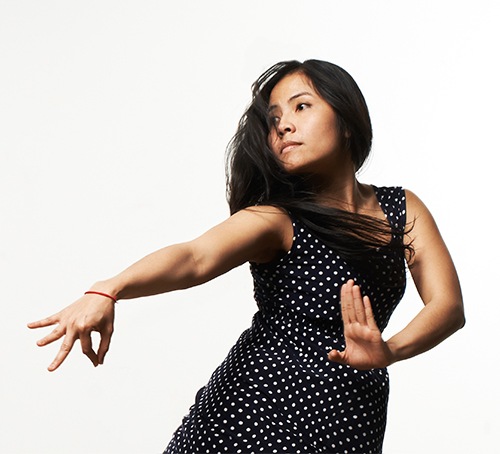 Transporting Rituals
featuring Chey Chankethya, AMRITA Performing Arts (Cambodia) and Blake Shaw of SWEATSHOPPE (United States/Germany)
20 November 2014
This performance will marry the choreographic styles and moves of Cambodian dancer Chey Chankethya (Kethya) with the new media creation of SWEATSHOPPE's Blake Shaw's video painting, merging this mesmeric visual art with contemporary dance.
---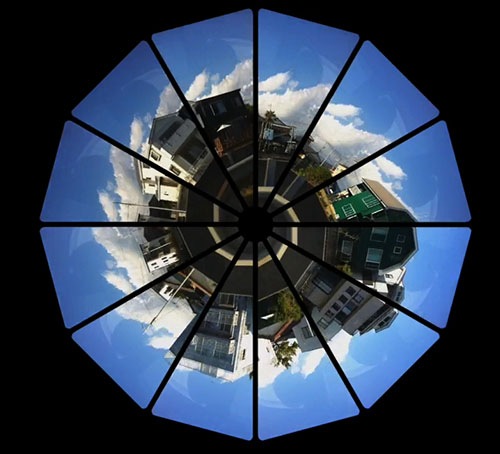 Inside the Saxophone
by Tim O'Dwyer (Singapore) & Florian Baron (Germany)
16 October 2014
Saxophonist, composer and researcher Tim O'Dwyer will be "speaking" to his audience through the music played on his meta saxophone (a conventional alto saxophone with in-built modified sensor system). Amplified through a four-speaker surround sound system, the music will be accompanied by an interactive video installation, Kaleidoclock, created by Florian Baron.
---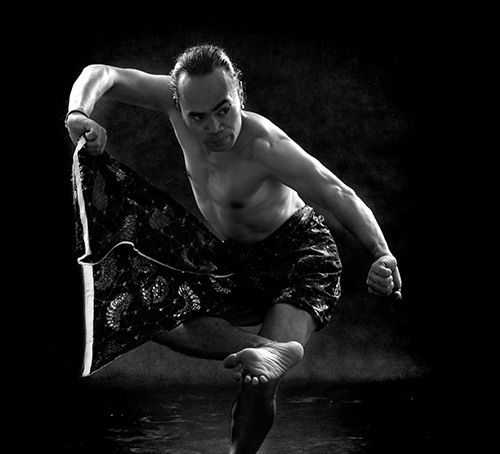 Body as Object
featuring Eko Supriyanto and Solo Dance Studio (Indonesia)
11 September 2014
Indonesia choreographer Eko Surpriyanto, known to combine a range of contemporary dance techniques rooted in classical Javanese tradition, will be developing a site-specific work with ArtScience Museum's rain oculus as the dancers' backdrop. This piece explores the dancers' bodies as objects exhibited within the core of the museum's structure.
---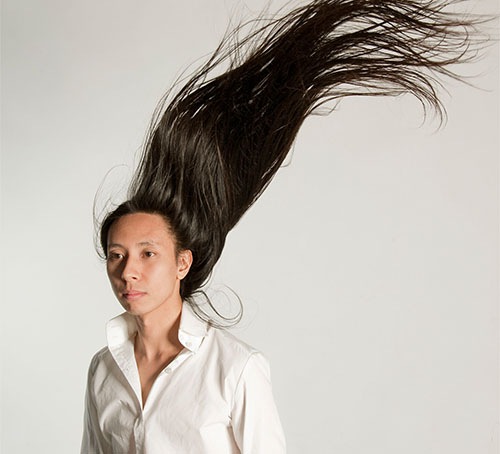 In a Heartbeat
featuring performance media artist Fuyuki Yamakawa (Japan)
21 August 2014
You can feel your heartbeat, but it's not often that you get to see it. Japanese performance media artist Fuyuki Yamakawa, known for his heartbeat performance, will fuel the audience's curiosity in this performance. Attaching a stethoscope to his chest, Yamakawa will be projecting his heartbeat through a set of light bulbs as he employs the power of his body, voice and movement. Audiences can expect to see a flickering.
---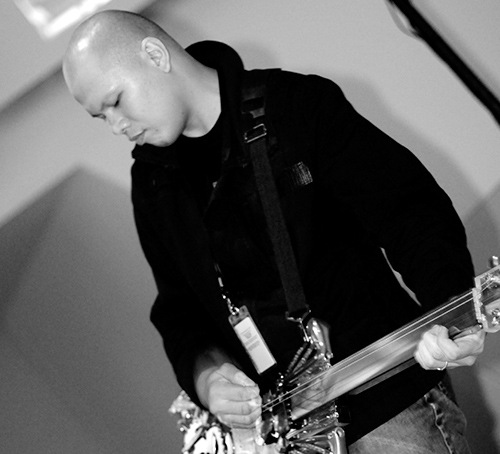 Sandata
featuring the musical sculptures of Lirio Salvador, performance by Elemento with Wawi Navarroza on vocals (The Philippines)
24 July 2014
In the last two decades, musician and visual artist Lirio Salvador has been creating musical instruments from objects such as bicycle parts, kitchen utensils, scrap metal and sensors among other items. Elemento, an art music ensemble, will be performing original music using these self-made instruments called "Sandata". Elemento's music compositions are usually a mix of improvised free-form pieces and compositions.
Elemento will be joined by photographer and vocalist Wawi Navarroza.
---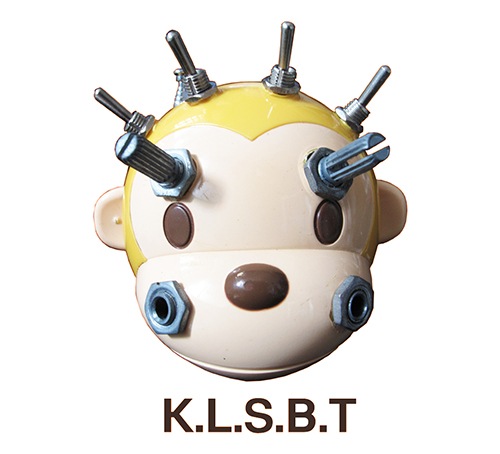 Life Circuit
featuring Urich Lau (Singapore) together with Kai Lam (Singapore) and Yuzuru Maeda (Japan)
12 June 2014
A series of video performances with audio and visual wearable gadgets constructed from industrial safety equipment such as welding goggles, gas masks and earmuffs. The work makes use of live-feed images and sounds to link to other devices and displays capturing the elements found within audiences and spaces.
Urich Lau will collaborate with sound and performance artist Kai Lam and violinist Yuzuru Maeda.
---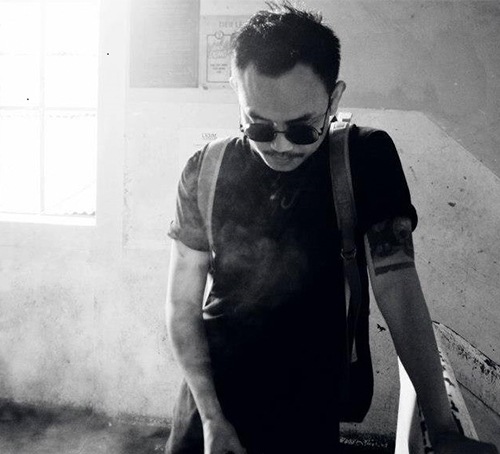 Beat box it!
featuring Charles "Stitch" Wong (Singapore) and video artist Quincy Teofisto of Achtung!Achtung! (Singapore)
22 May 2014
ArtScience Museum brings together the art of vocal percussion and visual media. Stitch has been performing solo for the last 10 years and can create a range of vocal sounds from drumbeats and classical Chinese instruments to horns while singing. He will be sharing his stage for the first time with media artist Quincy Teofisto. Audience participation will be encouraged.